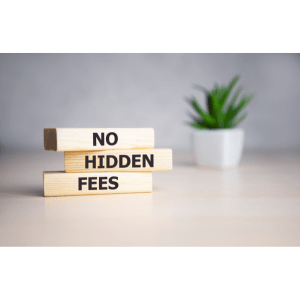 Navigating the world of auto transport can sometimes feel like stepping into a maze of hidden costs and unexpected fees. For many individuals and businesses, the lack of pricing transparency is a major headache when it comes to choosing an auto transport company. It's frustrating to receive a quote that seems reasonable, only to be hit with additional charges that were never mentioned upfront.
Picture this: you're excited about moving your vehicle across the country or getting it to a new location. You get a quote from an auto transport company that appears reasonable. However, as the process unfolds, you find yourself bombarded with extra fees for fuel, insurance, taxes, and even handling. The initial quote quickly balloons, and you're left feeling deceived and taken advantage of. You're not just paying for transportation – you're paying for a sense of frustration and disappointment.
Welcome to Slipstream Auto Transport, where transparent pricing isn't just a promise – it's a commitment to honesty and integrity. We understand that when you're looking for an auto transport partner, you want a straightforward and clear understanding of the costs involved. With us, what you see is what you get – no surprises, no hidden fees.
Our pricing model is as transparent as our dedication to customer satisfaction. When you request a quote from Slipstream, you're getting a comprehensive breakdown of costs right from the start. We factor in everything – from distance and vehicle type to transport options and scheduling – to give you an accurate quote that reflects the entire journey. No more guessing games, no more shocks on your invoice.
At Slipstream, we value your trust, and that's why we're proud to offer the industry's most transparent pricing policy. As you embark on your auto transport journey, rest assured that you're partnering with a company that puts your peace of mind first.
Say goodbye to the frustration of hidden costs and unexpected fees. Say hello to a new era of transparency and honesty in auto transport. With Slipstream Auto Transport, you're not just moving a vehicle – you're experiencing a level of service that values your time, your money, and your trust. Request a quote today and see the difference that transparent pricing can make in your auto transport experience. Your journey starts with confidence, and it starts with Slipstream.